Since march 2012, the design shop Kissthedesign in Lausanne, Switzerland, distributes a selection of fine design collections, with focus on high end licensed reeditions of mid century modern design icons.
In exclusivity in Lausanne, Geneva and the French part of Switzerland:
Finn Juhl / Onecollection
> to the Finn Juhl collection
Kissthedesign distributes in exclusivity in the French part of Switzerland the high end furniture and lights by danish designer Finn Juhl, relaunched since 1999 by danish manufacturer One Collection. The collection is handcrafted in Danemark and some pieces in Japan in collaboration with the Wilhelm Hansen foundation (Finn Juhl's spouse).
His furniture reflects an emphasis on craftsmanship and organic forms. Finn Juhl created an historic design that came to have international consequences for Denmark as a design nation. His style became known as Danish Modern.
The whole Finn Juhl collection is available to order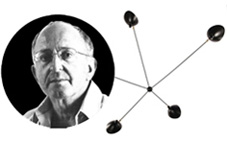 In exclusivity in Lausanne, Geneva and the French part of Switzerland:
Éditions Serge Mouille
> to the Serge Mouille collection
Prestigious collections of lighting designed in the 50's by Serge Mouille and produced in France by the Éditions Serge Mouille.
Due to the rarity of Serge Mouille lighting, his spouse Gin Mouille decided to introduce a new edition originally designed in the early 1950's. The original precision craftsmanship is applied to this edition to maintain the integrity of the early work. Each shade is produced with the use of original moulds, proportions, materials and techniques. Each lamp is stamped and numbered and comes with a certificate of authenticity.
The whole Serge Mouille collection is available to order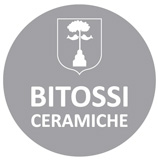 In exclusivity in Lausanne, Geneva and the French part of Switzerland:
Bitossi
> to the Bitossi collection
The Italian manufacturer was created in 1921 by Guido Bitossi close to Firenze (a place with strong tradition in ceramic manufacture). The company came to design in the 50's with Aldo Londi as art director.
Bitossi is a reference in ceramic design for collectors and is an example of Italian excellence, thanks a.o. pieces by important designers like Ettore Sottsass and Piero Fornasetti. Bitossi always keeps alive its original craft roots, combined with a constant innovation, as visible in the contemporary production of limited editions by big names like Arik Levy, DimoreStudio and Karim Rashid
The whole Bitossi collection is available to order.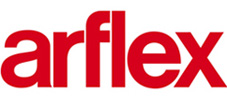 In exclusivity in Lausanne:
Arflex
> to the Arflex collection
The Italian manufacturer was created in 1947 by a group of technicians coming from Pirelli and Marco Zanuso. They began to experiment the use of foam rubber and elastic tapes for the furniture brand and created avant-garde design using new materials and new technologies. It established Arflex as one of the leading design company in the history of Italian 20th century design. The Italian brand manufactures some famous design icons, like a.o, Elettra (1954) by BBPR, Fiorenza (1952) by Franco Albini and Pecorelle (1972) by Cini Boeri.
You can order any item of Arflex's catalogue at Kissthedesign.
Gubi
> to the Gubi collection
Since 2011, the Danish manufacturer Gubi reissues design icons of the 20th century, a.o by designers like Greta Grossman, Mathieu Matégot, Jacques Adnet , Barba Corsini, Bonderup & Thorup, Robert Duley Best (Bestlite), Louis Weisdorf, etc.
Gubi re-launch focuses on very rare pieces by the designers, like among other the Grasshopper floor light and the Nagasaki chair. The original 50's pieces are highly collectable items and can value more then 10'000$. The high quality reissues are available for any budgets.
You can order any item of Gubi's catalogue at Kissthedesign
Download the Gubi catalogue
Download the cookbook 2016 by Gubi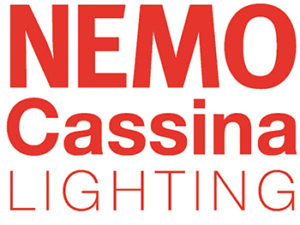 Nemo
> to the Nemo collection
Nemo was founded in 1993 in Milan by Franco Cassina, owner of Cassina S.p.A. and by Carlo Forcolini, that felt the need of a project based on innovation, rooting in the tradition that inspired the Italian design.
Thanks to various products that became icons of the Italian design, Nemo has gained a leading position in the lighting design world.
Nemo reissues famous lamps by design masters from the 20th century like a.o Charlotte Perriand, Le Corbusier, Vico Magistretti, Franco Albini et Kazuhide Takahama. Thanks to the lighting division of Cassina, some rare and valuable models like Corbusier's lampe de Marseille, Perriand's potence pivotante, or CP1 sconce, are now affordable.
You can order any item of Nemo's catalogues at Kissthedesign

Vistosi
> to the Vistosi collection
Fine Italian lighting design brand, Vistosi has a 500 years tradition of blowing glass. Vistosi is one of the most famous glass maker rooted in the island of Murano along with Venini. In the 60's, Vistosi enters the design history thanks to a collection of lamps designed by Italian designers like Gae Aulenti, Luciano Vistosi or Angelo Mangiarotti.
Each glass piece is mouth blown and ranks to the highest standards in venetian Murano glass industry. The handcrafted made of every single piece is unveiled by imperceptible differences on the surface.
You can order any item of Vistosi's catalogue at Kissthedesign.

Wohnbedarf wb form
> to the Wohnbedarf collection
You'll find at Kissthedesign the Wolkenlampe by Susie and Ueli Berger in the Wohnbedarf edition, true icon of swiss pop design from the 70's, as well as the lounge chair Lido by Giudici and Max Bill furniture.
You can order any item of wb form catalogue at Kissthedesign

SP Light / Valenti
> to the SP Light collection
Valenti Luce was founded in 1929 and is a reference for Italian modern lighting design. Ever since its founding, the company has attracted renowned designers including De Pas, D'Urbino, Lomazzi, Studio Tetrarch and Isao Hoseo. The collection by Valenti has won several awards including the prestigious Compasso d'Oro. The Pistillo, Pistillino and Hebi lamp are recognized as design icons and can be found at MoMA & the Triennale de Milano.
Since 2015 Valenti doesn't exist anymore but SP Light continues the production in the same conditions, the lamps still retain Valenti signature embossed.
You can order any item of SP Light / Valenti catalogue at Kissthedesign

Kvadrat
> to the Kvadrat collection
The Danish fabric manufacturer Kvadrat was founded in 1968 and is Europe's leading manufacturer of design textiles. Kvadrat produces high quality contemporary textiles and textile-related products for private and public spaces.
The whole Kvadrat collection is available to order.